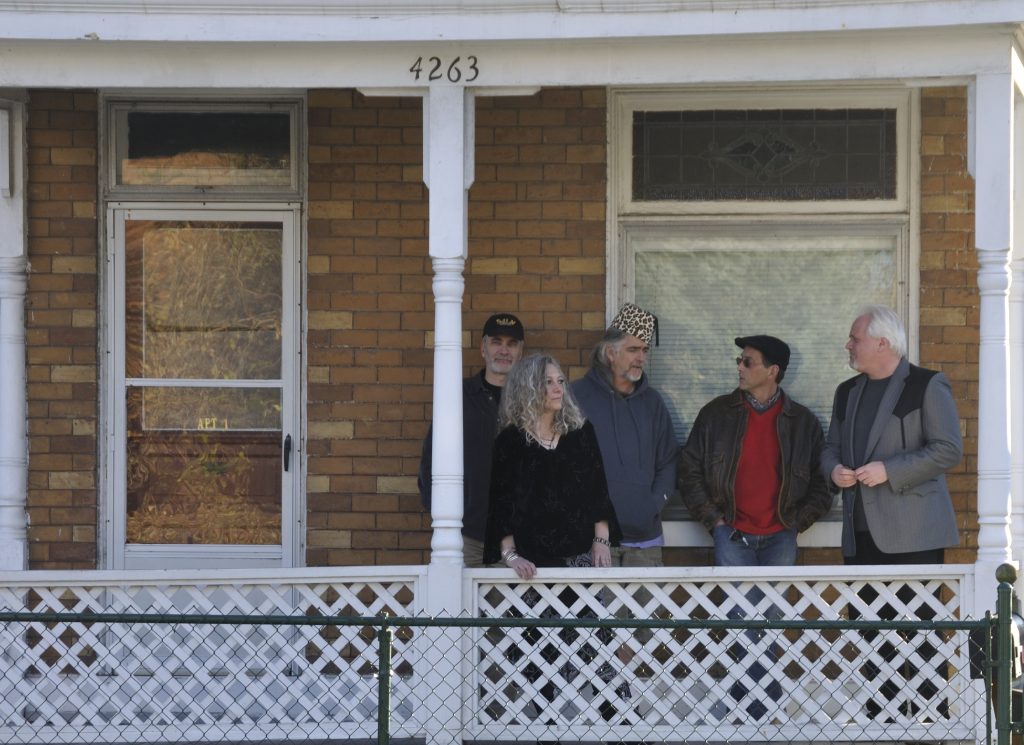 "Bluesy, jazzy, and rock-solid!"
~Mr. Rhythm Man, WNKU
"Expert chops. Smooth, groove-based arrangements."
~ Mike Breen, CityBeat
Between the five members of the Moxie Band, there is more than 200 years combined experience playing music. A brief history of the group would begin in 1990, when vocalist Donna Moxness and guitarist Jim Lawson co-founded the short-lived eight-piece Moxie & The Match Boys. Fourteen years later in 2004, Jim was downtown and bumped into Larry Bloomfield, the group's harmonica player. Jim, Larry and Donna resurrected the band as a smaller group with the amazing rhythm section of Mike Barrett and Gus Thierry.
A few years of sporadic gigging followed. Life's responsibilities and other musical projects postponed the release of the band's first cd for 10 years, but  Eminent Domain was officially released in December 2014. In 2018 guitarist Jim Lawson experienced a convulsive seizure due to a rare brain condition. There were many complications including a serious stroke which knocked out his entire left side. He could not walk, form a sentence, or add 2 plus 2. After 100 days in the hospital, a procedure to fix the condition in his brain, and months of physical, occupational and speech therapy, he has miraculously recovered. And, he regained his ability to play guitar.
Then the pandemic came and everything came to a halt again. In 2021 the band recorded and released "Keep Cool." 2022 brought more health issues. Stay tuned.