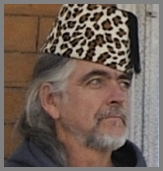 Mike Barrett, Bass
The consummate musician's musician, Mike Barrett is best known for playing bass with Cincinnati's
Modulators
for over 30 years. He now plays regularly with
The Burning Caravan
and many other fine bands. M
i
ke and Donna played together in 1979 in a punk band called
The Malcontent
.
---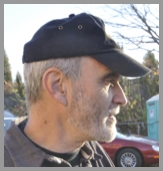 Larry Bloomfield, Harmonica

Referred to by the press as a local harmonica legend, Larry Bloomfield has played harmonica around Cincinnati since the early 1980s, with
Big Joe Duskin
, Keith Little, the High Street Rhythm Rockers, Dick and the Roadmasters, Bluesbent,
Todd Hepburn
, and Leo Clarke, to name just a few. Larry and Jim were both in the Last Minute Blues Band in the late 80s, and Larry played with Jim and Donna in
Moxie & The Matchboys
in 1990. A fan in Poland heard The Moxie Band on the Internet, and asked for a cd autographed by Larry.
---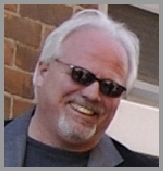 Jim Lawson, Guitar

Jim Lawson, a talented multi-instrumenalist, spent the 80s playing guitar with No Brakes and the Last Minute Blues Band. He and Donna got together in 1990 in Moxie & The Matchboys. During the 90s, he played drums with Ed Cunningham and Prospect Hill, and string bass with a Renaissance group. During a club gig with The Moxie Band, someone who couldn't see the stage was heard asking, "Is Eric Clapton here?" Jim also has a recording studio housed in a repurposed church, called Fox Chapel Studios.
---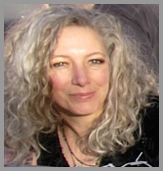 Donna Rose, Vocals

The original keyboard player for Cincinnati's
Warsaw Falcons
in 1982, Donna and guitarist Jim Lawson got together in the short-lived 8-piece
Moxie & The Matchboys
in 1990. Listeners have drawn varied comparisons, from Dinah Washington, Bette Midler, and Janis Joplin, to Patty Page, kd lang, and Stevie Nicks. Donna played with Mike in 1979 in a punk band called the
Malcontent
. She and Larry worked together in
Moxie and the Matchboys
, and possibly a band in the 80s, but they are not sure.
---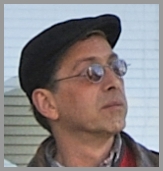 Gus Thierry, Drums

Gus Thierry is a percussion artiste and has been playing drums since the 1970s, when he and Jim played high school dances together. Since then, he has played with many groups including Ethereal, Billy Larkin, and Ma Crow and the Flock.
---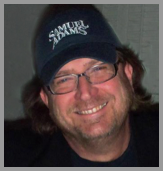 Honorary Member "Uncle Britt" Krebs: Photographer, Advisor, Chair Nazi, and Etc.

1955 - 2011
Britt Krebs was our photographer and friend. Provider of handkerchiefs and saver of seats, he was indeed a gentleman and master of many talents, and sorely missed.